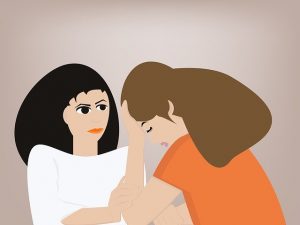 The COVID-19 pandemic has halted or disrupted crucial services for mental health in around 93% of countries across the globe. At the same time, the need for these types of services is also increasing, based on one of the latest WHO (World Health Organization) surveys. The survey conducted in 130 countries, has provided global data for the first time that displays the disastrous impact of COVID-19 on accessibility to these services as well as underscoring how important it is to increase funding.
This survey was released ahead of WHO's Big Event for Mental Health, an online global advocacy event held on the 10th October bringing together celebrities, advocates and world leaders to encourage investments for mental health during and after COVID-19.
WHO has already highlighted how chronic underfunding is for mental health. Before the pandemic, most countries were only spending 2% or less of their national health budgets on mental health. Most were already struggling to match up to the needs of their population.
The pandemic continues to increase the need for mental health services. Fear, loss-of-income, isolation and bereavement are intensifying existing mental health conditions or triggering new ones. There are also many people that are currently facing anxiety and insomnia, along with a marked increase in drug and alcohol use. At the same time, the novel coronavirus itself can result in mental and neurological complications, such as stroke, agitation and delirium. People that have pre-existing substance abuse challenges, neurological, or mental disorders are also regarded as more susceptible or vulnerable to COVID-19 infections. They may also experience more severe outcomes or even death if they contract the virus.
Dr Tedros Adhanom Ghebreyesus, Director-General of WHO, has said that a state of good "mental health" is vital for overall well-being and health. He also mentioned that SARS-CoV-2 has interfered with global mental health services when they are needed now more than ever. He has urged world leaders to move decisively and quickly to invest in mental health programmes, such as Sex Addiction Therapy, to save lives during the COVID-19 pandemic and beyond.
Survey Discovers Significant Disruptions to Important Mental Health Services
This survey was conducted in 130 countries from June to August 2020, across six regions of the WHO. It assesses how provisions for substance abuse, neurological and mental health services have undergone changes due to the coronavirus, the service types that have experienced disruptions, and the way countries are adapting in order to overcome such challenges.
Many countries have reported on the widescale disruption of various types of essential mental health services. Here is more information on these prominent disruptions:
More than 60% reported interruptions to services for mental health for vulnerable individuals, which includes adolescents and children (72%), older adults (70%), and women that required postnatal services (61%).
Two thirds experienced disruptions to psychotherapy and counselling, 65% for critical-harm reduction services, while 45% experienced disruption to "opioid agonist" maintenance treatments for patients with opioid dependence.
Over a third (35%) reported interferences to emergency-based interventions, which included people that experienced prolonged seizures, severe withdrawal syndromes from substance abuse, along with delirium, which is one of the dangerous and serious signs of one or more underlying conditions.
Thirty percent also reported problems with accessibility to medications for neurological, substance use, and mental disorders.
Approximately 75% reported partial interferences to the workplace and school mental health services.
While around 70% of countries have adopted teletherapy or telemedicine to deal with disruptions to face-to-face services, there have already been major disparities involved in the implementation of such interventions. Over 80% of the high-income countries have reported that they have deployed teletherapy and telemedicine to overcome some of the gaps linked to mental health when compared to under 50% for low-income countries.
WHO has provided guidance and advice to countries on ways to maintain these important services which include mental-health assistance during COVID-19. They have also suggested that countries need to earmark resources for these services to form a fundamental part of their recovery and response plans. The Organization has also urged that countries should be monitoring disruptions and changes in services to enable them to address these as required.
Even though 89% of countries have reported that psychological and mental health support has formed a portion of their COVID-19 response plans. At this stage, only 17% of all these countries have the funding required to cover these activities.