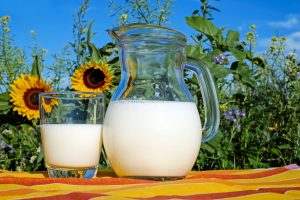 Are you thinking about changing from conventional milking to robotic milking? Well, it is a critical process that will happen successfully with proper planning and execution. Your execution needs to be consistent and methodical. The team at Fullwood Packo suggest you should work on avoiding a negative impact on people and your cows by preventing any undesirable events. By applying these methods, you can enjoy the benefits and features of robotic milking effortlessly.
Of course, the transition process from conventional milking to robotic technology doesn't start the same way for every dairy farm. Currently, 60% of automatic milking systems are newly constructed while 40% are retrofitted. Cows remain in the same environment before and after the startup. Note that both scenarios are distinctly different and need diverse management strategies with the transition. Note that newer facilities will have a larger impact on your herd during the transition period because of major environmental changes.
Strategies for Change
You can use a simple strategy to make the transition into the new facilities easier. For instance, you can house the animals in the new barn and continue with the conventional milking method. The best way for your herd to adapt would be making a gradual transition to robotic technology. Since retrofitted installations are done in familiar environments, there is lower stress and less impact on the production of milk as well as the behaviour of the herd after the startup.
The transition period happens in 3 phases, which are: 6 months before startup; the startup phase; and 6 months after the startup. Here, we will outline what to do in the first phase of transition (6 months before the startup). It is considered to be the most important phase in the transition period. This is when you need to define all your plans and strategies. A lot of people underestimate this phase. Keep in mind that ignoring the decisions and crucial details in this phase will cause a lot of stress and delay the transition process.
Preparation for Transition
Remember, using robotic milking methods demands additional skills about technology and herd management. Start by identifying the weaknesses and strengths of the management team to prepare yourself for the challenges ahead. If you have a herd management software in place, you are ready for the transition. If you haven't had any contact with technology, you need to take the necessary classes in preparation for the transition.
You need to learn the basics in preparation but the experience comes with time. You should consider touring and visiting other dairies using robotic technology. It's the best way to build a network of peers and learn how to run a successful milking operation using robotic technology as well as benchmark your success. You can use traditional reading materials, attend meetings, visit webinars and virtual libraries or social media to get more information about robotic milking technology.
Selecting Livestock
When considering cows for the robotic milking system, you can do so in 3 ways. First, there is udder conformation, then udder health and finally the feet and legs. Every second counts when it comes to robotic milking. Being able to attach the machine fast and accurately is important to the cow's health and performance of the system. Choose cows who teats are in central placement and avoid those whose rear teats are crossed.
Find the best balance between teat placement as well as udder cleft to guarantee the longevity of the cow. After defining the final group of cows, you need to make sure that before they get into the robotic milking machine, they are free of any contagious pathogens. With conventional milking systems, it's easy to segregate the infected cows but the same is not available with robotic milking systems. That's why you need to run bulk tank cultures every month and monitor each cow individually.