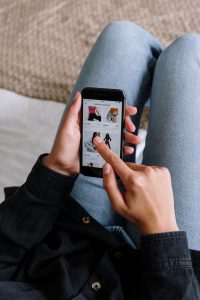 The government has started picking up the pace in the height of the pandemic to protect the economy. As a consumer, there are many ways you can protect the local businesses, music venues, book shops and coffee houses. Here are some of the ways you can help small businesses stay afloat during the COVID-19 crisis.
Shop Locally – Online and Offline
Most of the local businesses who didn't have an online ordering system are now doing it. Look around for the local businesses, whether you live in London or Fleet or elsewhere, that have set this up and start ordering. With the need for social distancing, many retailers have been forced to change their services to match the new normal.
Currently, independent brewers are delivering beers to the front doors and bookshops have also come up with contact-free delivery. The same has been applied for food and other household staples. If you don't have any COVID-19 symptoms, you should visit the local grocer and pick up any essentials that are out in the larger supermarket chains. It's the best way to support the local businesses.
Gift Cards
Buy a gift card now from a local business and save it to use in the future. It's the best way to give cash to the local business. Even better, you will reduce your interactions especially with non-essential services such as packing, shipping and delivery.
With these services, people are forced to go to work or come in contact with other people unnecessarily. The local business owners will see how much you appreciate their work and it's a huge sign of customer loyalty in the trying times.
Takeaway Food and Drink
Most of the local restaurants have closed their doors but a few are still open for takeaway and delivery. Others have chosen to introduce a takeaway service to remain open during the outbreak. If you still have an income, you can take a break from cooking every night and support the local eateries in the trying times.
Various eateries have now signed up on Deliveroo and Uber Eats. However, if your favourite eatery isn't listed here you can call them to find out if they can deliver a meal or if you can buy the ingredients to make the food yourself. Keep in mind that some of the third party apps might charge the restaurants so it's better to order directly and make sure all the money goes to the restaurant.
Leave Good Reviews
If you can't support a local business financially, you can do so in many other ways. Start by following them on social media and leaving the best reviews online. Numerous bars and restaurants have closed their doors. You can reach out through social media and leave words of encouragement. Even better, send an email or call them directly to encourage them to stand strong during the pandemic.
Attend Online Classes
Whether it's yoga classes, dance classes, singing, creative writing or anything else, there are numerous classes you can attend online. If there is a local business offering these classes, you should sign up for one. Most of these businesses were forced to close their facilities because of the outbreak.
However, they are now offering streaming sessions for people who are self-isolating or social distancing. You can take your classes from home and support and solidarity. Once the pandemic is over, life will go back to normal and these businesses can thrive again.