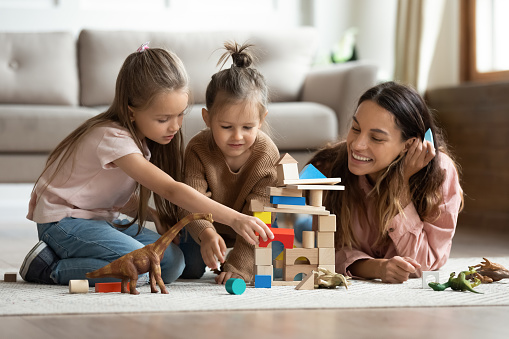 Being a Nanny Is More than Just Watching Kids
Bringing up kids is a big responsibility, regardless of whether you are the guardian or the person who helps the guardian take care of the children. By choosing to be a nanny, you agree to do your best with whatever resources available to you. Some of the tools you may employ include imagination, nurturing, love, patience, and your intellect, etc.
These are all crucial tools that are needed to be a good babysitter or nanny. There are other things that you need to take note of when you choose to become a caretaker for children; being well-prepared for the upcoming work is very important.
Firstly, you need to fully understand that the kids under your care are not yours. These kids have parents or guardians who make decisions regarding their care.
Your input in regard to your work is limited to your earnings and other work benefits, nanny payroll is a perfect guide to keeping track of your finances and wages.. Be sure to agree on a specific salary on writing in order to avoid disputes in future. Also, be sure to familiarize yourself with the right and age-appropriate content and activities that the children who will be under you can engage in based on their maturity and special needs.
Who Is a Nanny? The Children under Your Care Are Not Yours
It's important to bring up these kids with their parents' values and morals. If you are not able to do this, then you should probably find a different employer because how the kids should be brought up is not determined by you. You are not entitled to make such decisions regardless of how much the parents love you, or how much time you have spent with these children, the bottom line is, their legal guardians will always be their parents.
In the early stages of your employment, it's crucial that you evaluate whether you share similar beliefs and values as the family. If you do not, you may want to look for work from a different employer before either party invests too much time or energy in the arrangement. Also, identify some of the things that you can compromise on and make sure you adhere to the rules imposed by the children's parents.
Failure to follow the parents' rules may not only lead to confusion among the children, but also a dispute may arise between you and the parents because of disobeying their wishes. For example, you may see it fit to let a engage in some dangerous activities such as rock climbing that you know the parents would not approve of. If the child gets hurt while engaging in these activities, the blame will squarely fall on you. Put simply, if you go against the parents' wishes in regard to how their children should be raised, there is high chance that you will not keep your job for very long so the best thing to do is follow the parents' rules at all times.
Discipline
Avoid using any form of physical punishment like caning or spanking even if the children's parents do it. Again, you are not the parent. (There are other great ways to instil discipline in children without using physical action or force!)
Also, you need to support the discipline measures chosen by the parents. To avoid confusion, make sure you discuss with them how they handle discipline issues and also what they consider right or wrong behaviour. Agreeing on how to go about disciplining the children whether the parents are there or not is very important.
The best way to approach discipline is to copy what the parents' do. Don't try new discipline measures without consulting the parents. Make sure to talk candidly and professionally with the parents so that you do not seem overly critical of their parenting.